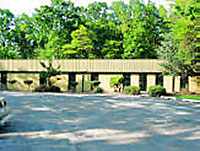 Multi-Tech Industries, Inc. is a small privately held company that was established in 1969 to incorporate several different companies with unique products under one company name. We are primarily an original equipment manufacturer offering proprietary as well as custom-made products to our customerís specifications.
We are located in central New Jersey, and own a modern 16,000 square-foot one-story building on four acres of land. We are easily accessed from both the New Jersey Turnpike and the Garden State Parkway via Route 18. Our facility is only 45 minutes from Newark International Airport.
Rotary Switches
In 1992, Multi-Tech acquired the complete product line of Radio Switch Corporation, which has supplied high voltage power rotary switches to the telecommunications industry since 1950. We specialize in custom-made switches, and we offer free consulting and design services to help our customers reach their design goals as efficiently and cost-effectively as possible.
Strain Reliefs
Our Gripmaster strain reliefs have been an integral part of the small appliance and lighting industry for over 45 years. All products are stock items, and shipments can often be made the same day.
Ground Fault Analyzers
The Model 760 Ground Fault Analyzer, originally known as the Brunt Faultfinder, has been an invaluable test instrument for over 50 years for finding ground faults on live 3-phase power systems quickly and safely. The Model 760 is exceptionally easy to operate, and requires no formal training.
Sub-Contracting And Custom Manufacturing
We also specialize in sub-contracting, especially for small volume prototypes that require immediate availability. We have the expertise and experience to develop short-run tooling and machined components, and we offer assembly, soldering, and brazing capabilities with very fast turnaround times.